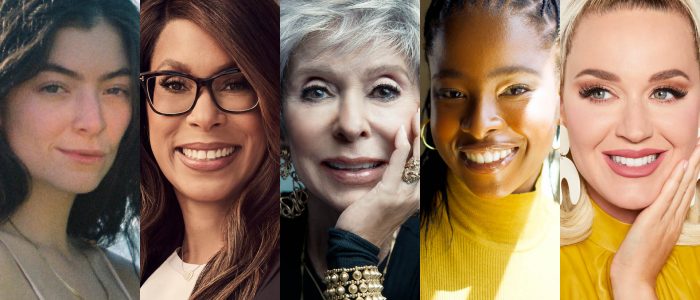 Variety is pleased to announce the honorees for their upcoming Power of Women: Los Angeles, which will return as a live event outdoors at the Wallis Annenberg Center on Sept. 30. The event, in partnership with Lifetime, gathers an intimate group of philanthropic women who have been selected as Variety's honorees as well as the most powerful women working in media and entertainment.

This year's honorees include trailblazing entertainment executive Channing Dungey (Children's Institute), who, as Warner Bros. Television Group Chairman, is the first woman to run television operations in the Studio's history; award-winning writer, activist and the youngest inaugural poet in American history, Amanda Gorman (WriteGirl); two-time Grammy Award-winning singer and songwriter, Lorde (350 Aotearoa); Emmy, Grammy, Oscar, Tony and Peabody Award-winning actress with upcoming projects including "Rita Moreno: Just A Girl Who Decided To Go For It" (PBS/American Masters), "Maya and the Three" (Netflix) and "West Side Story," Rita Moreno (RotaCare Bay Area); and global pop superstar, songwriter and "American Idol" judge, whose Las Vegas residency kicks off Dec. 29, Katy Perry (Firework Foundation).

Each of the five honorees will be featured on the cover of Variety's Power of Women issue on Sept. 29. The issue will also include the annual Women's Impact Report, which highlights the top 50 women working in media and entertainment who made an impact this year on the industry. Additionally, Variety has partnered with Sweet, the enterprise-focused NFT solution, to gift each honoree with a special NFT of their cover. All attendees will receive a commemorative NFT of the Power of Women invitation.